At Re-Plan, we strongly believe that real business success is not just about profits measured in numbers.
Our strategy reflects our commitment to sustainable business practices and balancing responsibility alongside growth and productivity.
Founded in 1992, our core business was to supply and install generators in the Maldives. But throughout the years, we have grown into a multi-faceted construction and engineering company.
Today Re-Plan designs, builds and manages projects by providing a one-stop solution for resort owners, with specialization in M&E; services, civil and architectural construction, and interior works for offices, hotels and especially resorts.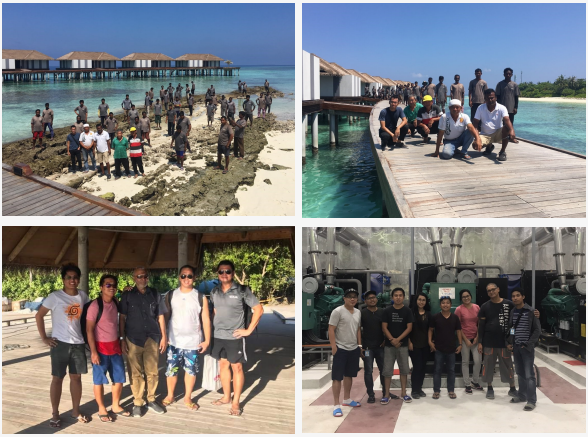 To deliver best-in-class service and exceed our clients' expectations in Asia and beyond.
We cater to our clients' needs. With over 30 years of experience in the Maldives, we have both local and international experience.
We do not over promise and under perform.
We provide professional advice and project management expertise to ensure your project is run on time and efficiently.
We provide our clients with excellent after-service, including detailed project reports that itemise all materials and costs.
We have longstanding relationships with international suppliers.
We provide supply chain solutions, including clearing our own cargo in Maldives.