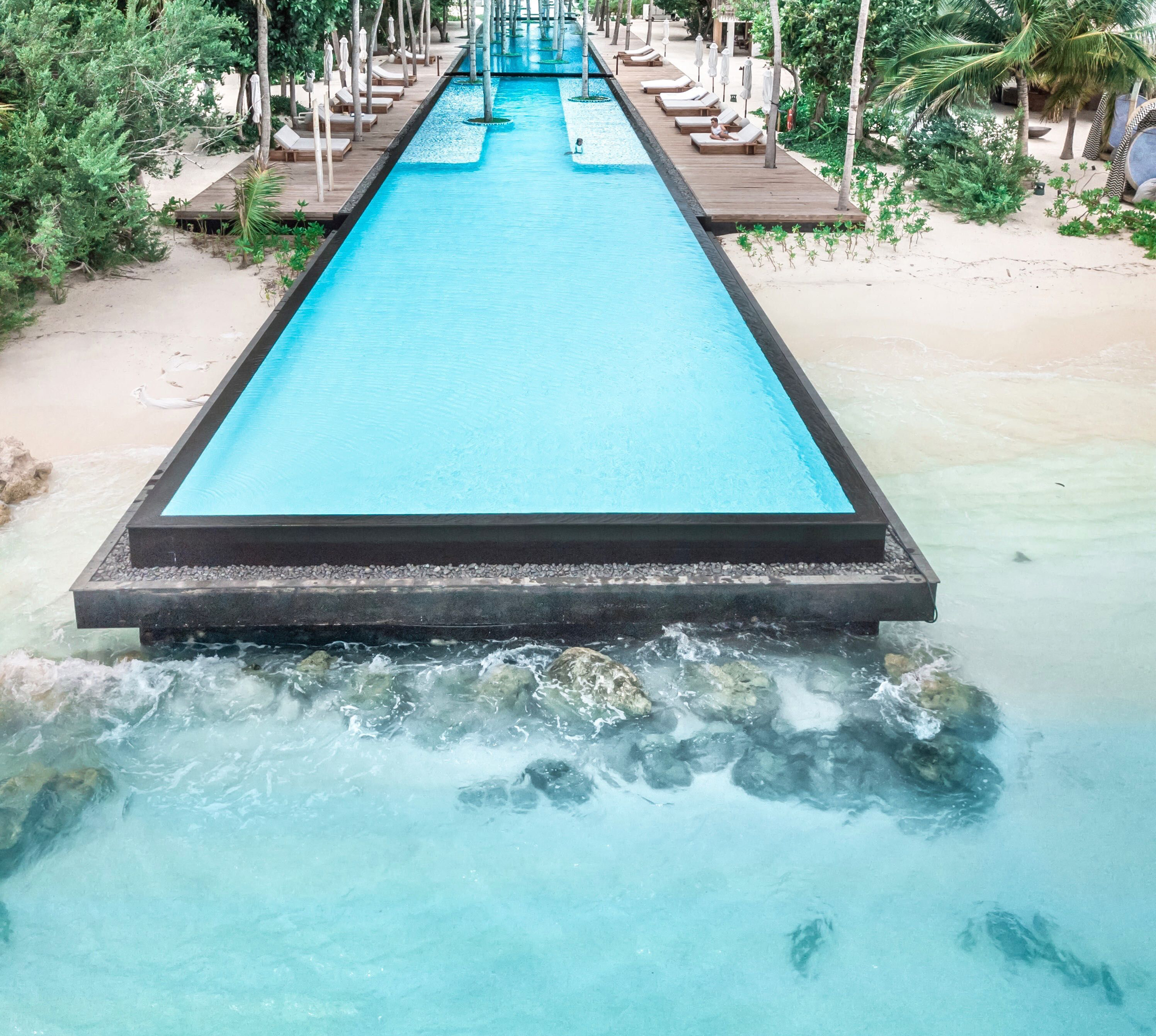 Location: Gahkoshibee Island, Shaviyani Atoll, Maldives
Client: Recap Investment
Fairmont Maldives, Sirru Fen Fushi offers poster-white sand beaches fringed with swaying palms – a true pearl of the Indian Ocean. For this new island resort project, we were involved in several areas including the design, supply, installation and commissioning of the MEP main infrastructure. We also built the resort's new pool, and guest water and beach villas, offering guests a spectacular view of a never-ending horizon.
Works included:
Design, supply and installation of 4 diesel engine generator sets
Design, supply and installation of main switch board panel, generator synchronisation panel with Scada system
Design, supply and installation of underground electrical infrastructure
Design, supply  and installation of high-voltage switch gears and transformers
Design, supply and installation of desalination plant
Design, supply and installation of freshwater reticulation system and booster pumping system
Design, supply and installation of sewerage treatment plant and reticulation system
Design, supply and installation of wastewater outflow system
Design, supply and installation of main pool and spa building's MEP facilities
Design, supply and installation of IT (extra-low voltage system)
For more information about the property, please see https://www.fairmont.com/maldives/